Prayer requests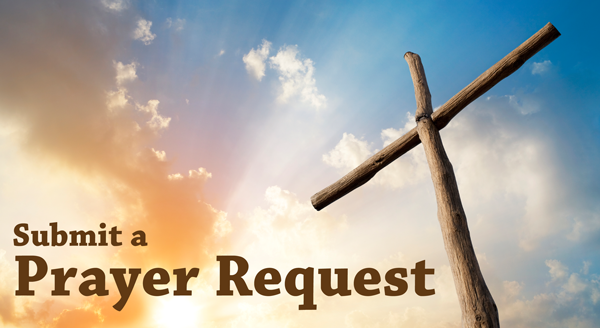 The church also operates a prayer chain ministry. Members also can subscribe to a text messaging service that sends prayer requests to members.
Prayer Requests
July 17 — Rupert Smith is having knee surgery this week. Please remember him and Karen in prayer.
July 12 — Please remember Judy Mitchell. She is our daycare director Teri Mitchell's mom. She is in Texas County ICU with pneumonia and low blood pressure.

July 5 — Please remember Verlene Swearengin in prayer. Her sister-in-law, Frances Zirschky, passed away. Services are Friday at Evans Chapel. Visitation is 10-11, service at 11 a.m.

June 30 —
Joe Coney is in a Springfield hospital with health issues. Please remember him in prayer.
June 30 —
Please pray for Georgia Adey who has been taken to the hospital with chest pains.
June 28—
Bill McGuire has a large kidney stone and is en route to Cox Hospital in Springfield for surgery. Please keep him and Cathy in your prayers.
June 20 —P
lease pray for Dorothy Dewitt. She is Dorothy Bock's friend. She has a mass on her thyroid that has grown. Pray that it will be benign.
June 15 —
Please pray for Darwin Hayes, Verlene Swearengin's nephew. He had a seizure while driving and is in serious condition in a St. Louis hospital.
June 15 — P
lease remember Verlene Swearengin's sister in law, Frances Zirschkey. She is in the Ava Nursing Home and is battling cancer and heart issues. She is having complications from these and needs prayers.
June 12 —
Please keep Martha Carter and family in your prayers. She lost a grandson, Don Carter, in a traffic accident
and the funeral is today.
June 7 —Pl
ease remember Buck and Jane Wade. Jane's sister-in- law passed away and they are traveling to Oklahoma for the service.
June 7 —
Please remember Jim McNiell's sister, Elaine Stringer, she has been placed on hospice and has lung cancer.
Let us know if you have a special prayer request.
Philippians 4:6-7: Do not be anxious about anything, but in everything by prayer and supplication with thanksgiving let your requests be made know to God